With furnishings constructed almost exclusively from reclaimed and recycled materials, the Good Hotel is proof that living green and living well can go hand in hand. Dedicated to the philosophy embraced by "Renew, Reuse, Relax," we are San Francisco's first boutique hotel with a conscience.
The Good Hotel's design was ranked #1 in California Home+Design's "Coolest Hotel Designs in California." Our name was chosen to inspire the good in us all, with a staff who lives this credo every day through an innovative range of eco-friendly practices and philanthropic endeavors. For us, green living isn't about lecturing and finger wagging, it's about having fun. Our in-room designs feature amenities that encourage guests to reuse and recycle in their everyday activities. Save paper by scribbling your thoughts on our chalkboard wall, snap some candid shots in our photo booth.
The Good Hotel – come discover San Francisco from an entirely sustainable point of view.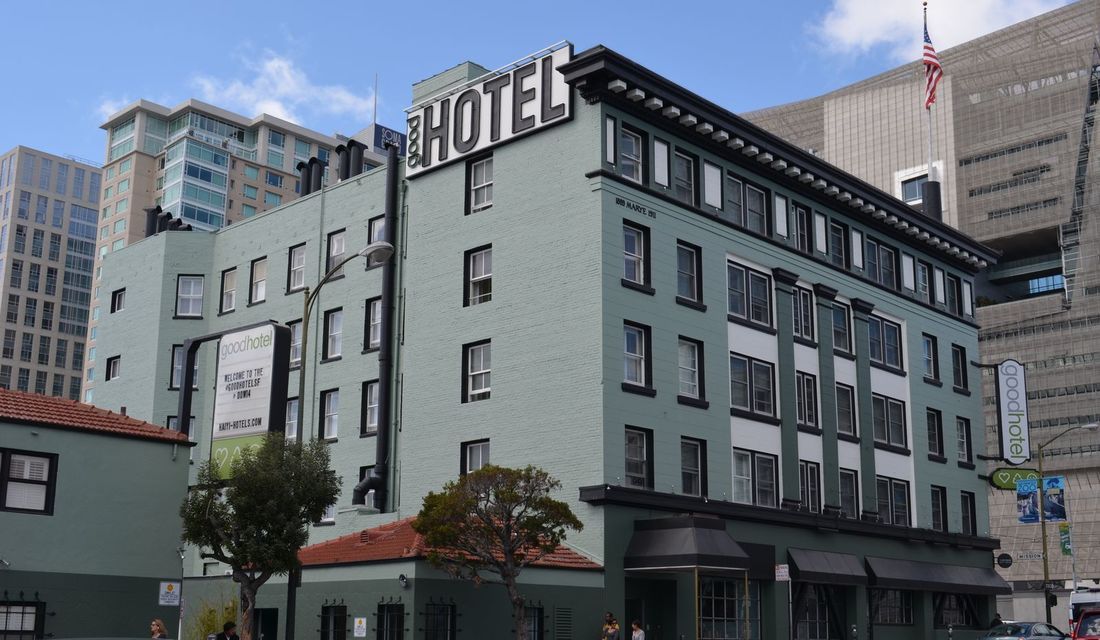 Key features:
Green friendly and philanthropic
San Francisco's first boutique hotel
Renew, Reuse, Relax
Good Hotel

112 Seventh Street
San Francisco, CA 94103
California's Coolest Hotel Design
In 1911 The Hotel Opened It's Doors